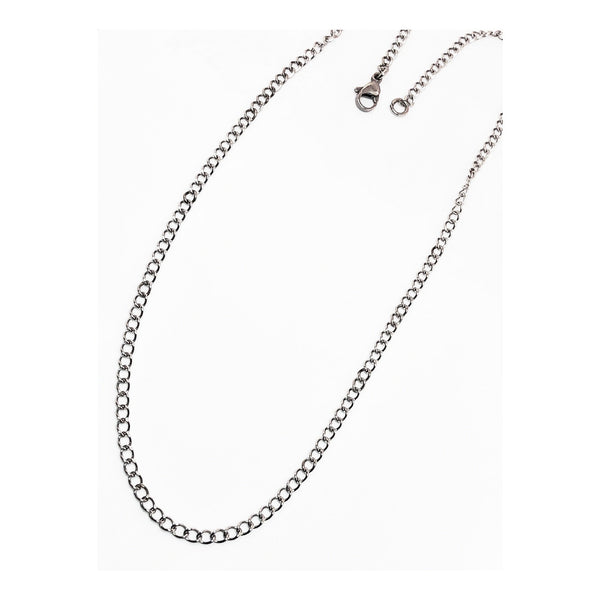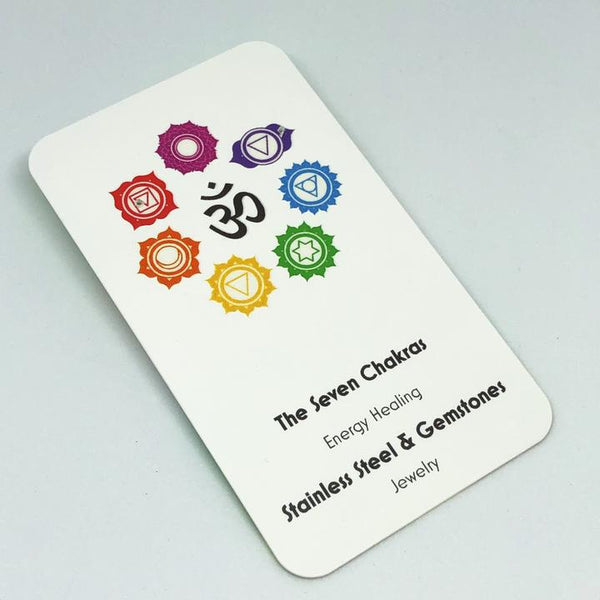 6th Chakra, Ajna, Stainless Steel Charm 
 The sixth chakra, Ajna, is in the area of the third eye, which is found in the space between the eyebrows. It encompasses the pituitary gland, eyes, head, and lower part of the brain. An invisible yet powerful third eye, this is your center of intuition and spiritual growth. 
Stainless steel pendant necklace. 316 stainless steel welded link curb chain in your choice of lengths or purchase pendant only. Pendant dimensions are approx 1"L x.75"W.
Item includes velvet drawstring bag and card.