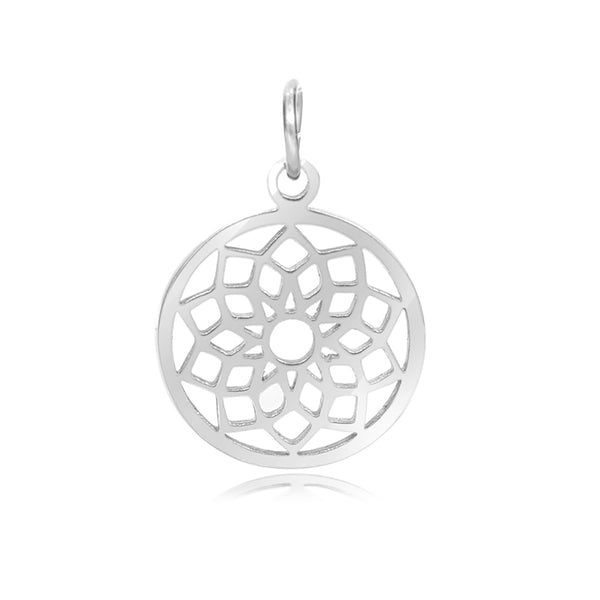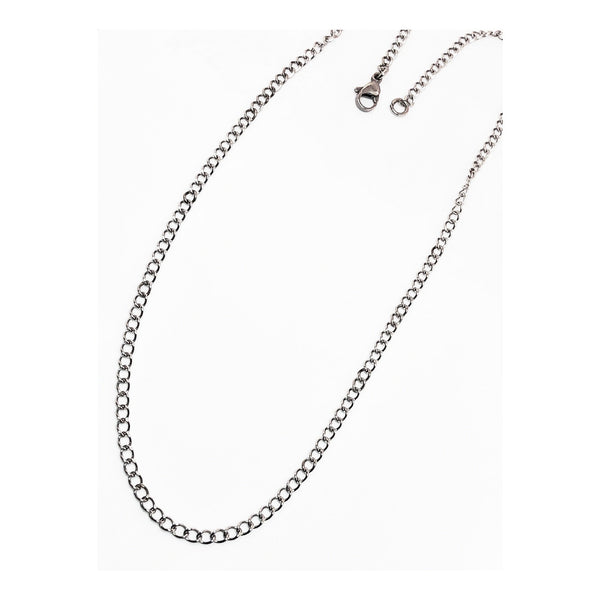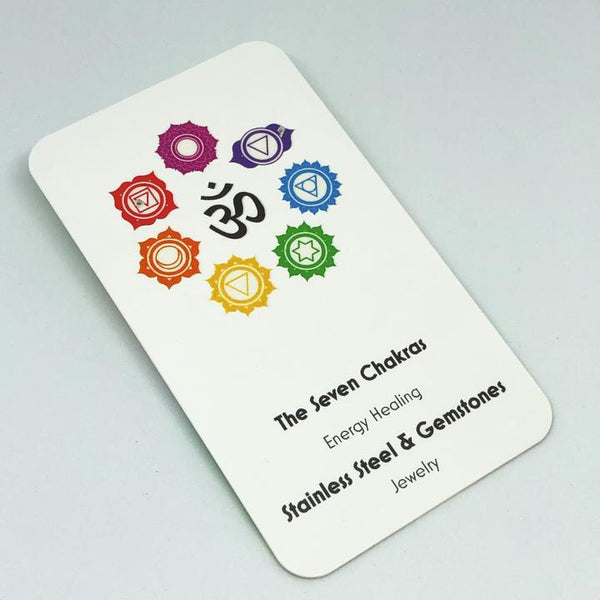 7th Chakra, Sahaswara, Stainless Steel Charm.
    The seventh chakra, Sahaswara, is referred to as the thousand-petal lotus chakra. This is the top chakra of the seven and located at the crown of the head. Sahaswara is our source of enlightenment and spiritual connection to all that is. It is a connection to our higher selves, to every being on the planet, and ultimately to God. 
Stainless steel pendant necklace. 316 stainless steel welded link curb chain in your choice of lengths or purchase pendant only. Pendant dimensions are approx 1"L x.75"W.
Item includes velvet drawstring bag and card.