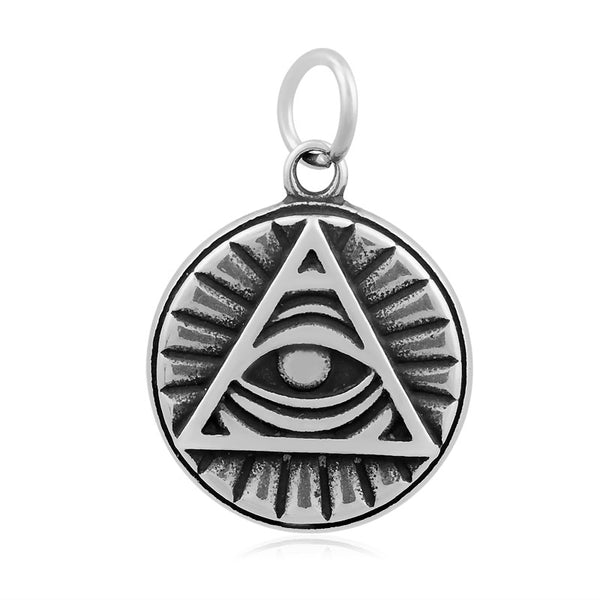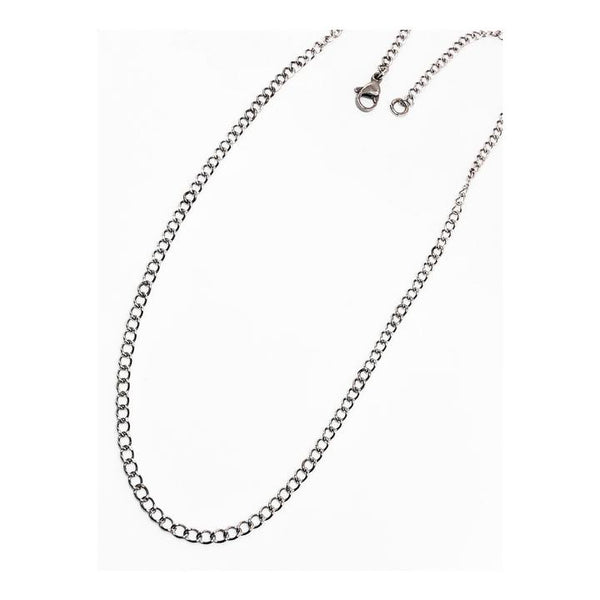 Eye of Providence Stainless Steel  316 stainless steel charm/pendant-The Eye of Providence (or the all-seeing eye of God) is a symbol, having its origin in Christian iconography, showing an eye often surrounded by rays of light or a glory and usually enclosed by a triangle. It represents the eye of God watching over humanity (the concept of divine providence).
Available with welded link curb chain in your choice of lengths. Pendant dimensions are approx 1"L x.75"W 
Includes drawstring pouch and card.