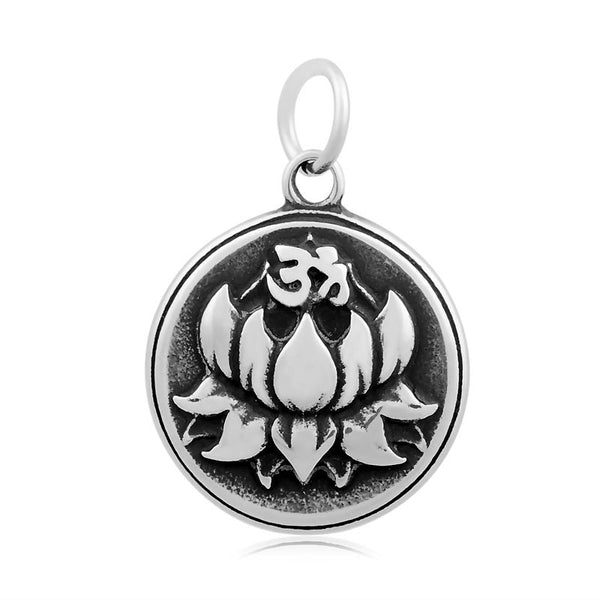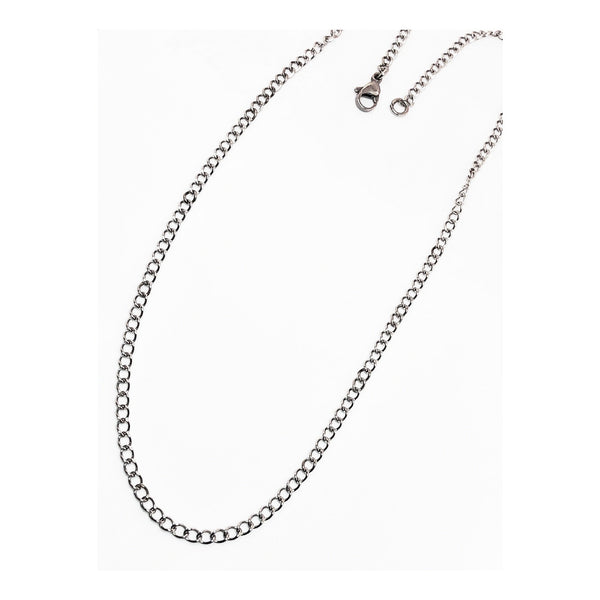 Om Lotus Blossom Rising Charm Me Stainless Steel Necklace. The symbol of the lotus flower, or lily, has been a spiritual symbol in Eastern religion for thousands of years. The lotus grows from the bottom of streams and muddy ponds to rise above the water and bloom. It symbolically represents being fully grounded in earth, yet aspiring towards the divine through the seven petals of lotus which symbolize the seven states of consciousness aspiring toward unity with God and all of creation. Om or Aum is a mystic syllable which looks like a '3', considered the most sacred mantra in Hinduism and Tibetan Buddhism. It appears at the beginning and end of most Sanskrit recitations, prayers, and texts.
Stainless steel pendant necklace. 316 stainless steel welded link curb chain in your choice of lengths or purchase pendant only. Pendant dimensions are approx 1"L x.75"W.
Item includes velvet drawstring bag and card.