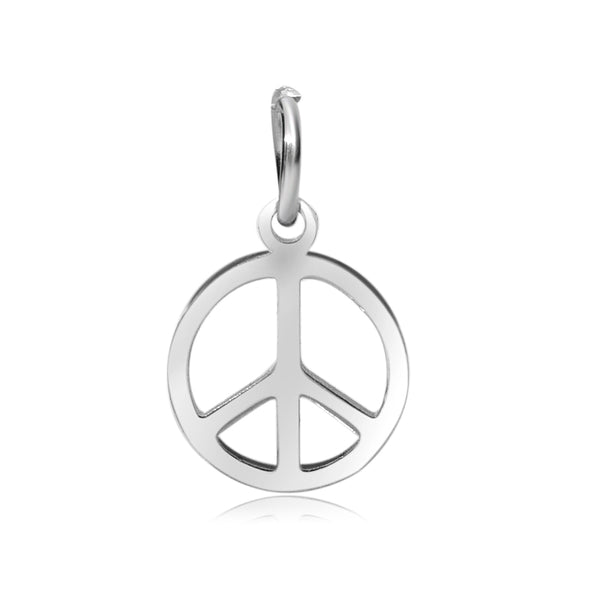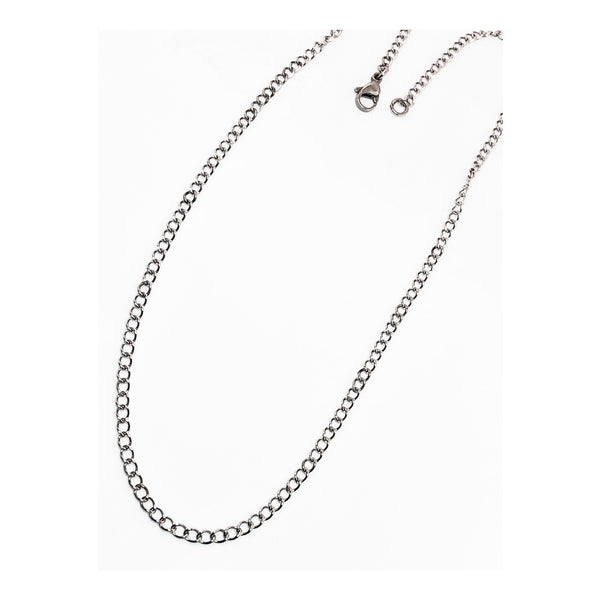 Peace Sign Charm Me Stainless Steel Necklace. The modern peace sign was designed by Gerald Holtom for the British Campaign for Nuclear Disarmament in 1958. In Hindu Sanskrit Shanti, Santhi or Shanthi (Sanskrit: शान्तिः, śāntiḥ, Sanskrit pronunciation: [ɕaːntɪh]; Hindi: शम, śam: 'be calm') means peace, rest, calmness, tranquility, or bliss.
Stainless steel pendant necklace. 316 stainless steel welded link curb chain in your choice of lengths or purchase pendant only. Pendant dimensions are approx .6"L x.5"W 
Item includes velvet drawstring bag and card.