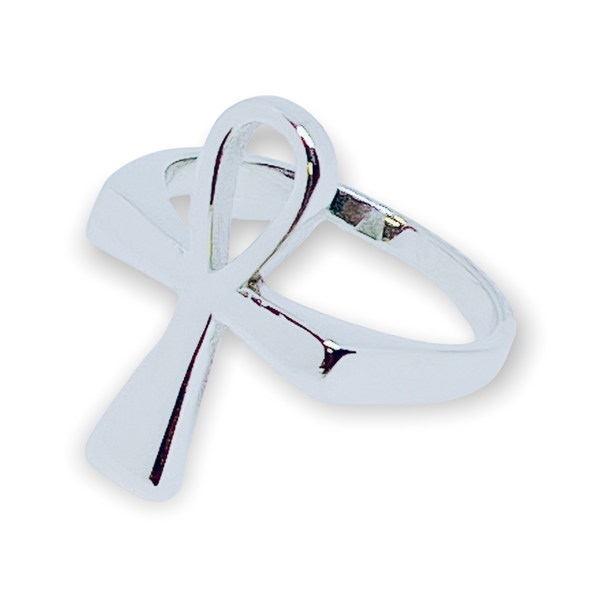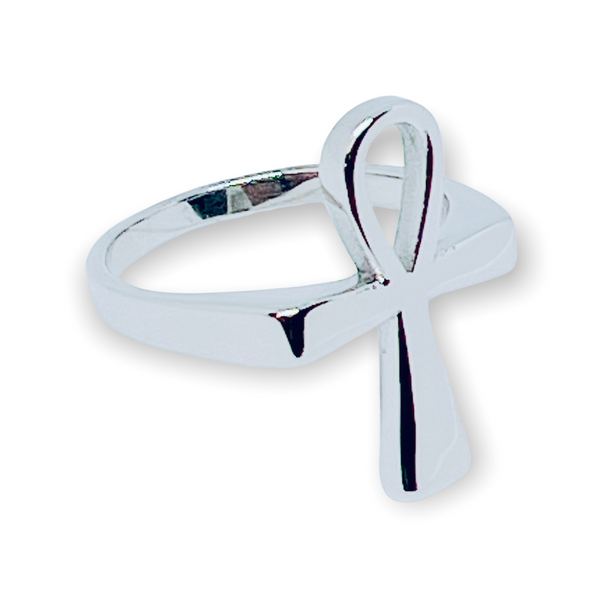 304 Solid Stainless Steel Ankh Cross ring. Face of ring measures approximately 1"L x 1/2"W. 
The ankh symbol—sometimes referred to as the key of life or the key of the nile—is representative of eternal life in Ancient Egypt. Created by Africans long ago, the ankh is said to be the first--or original--cross.
includes drawstring pouch and descriptive tag.