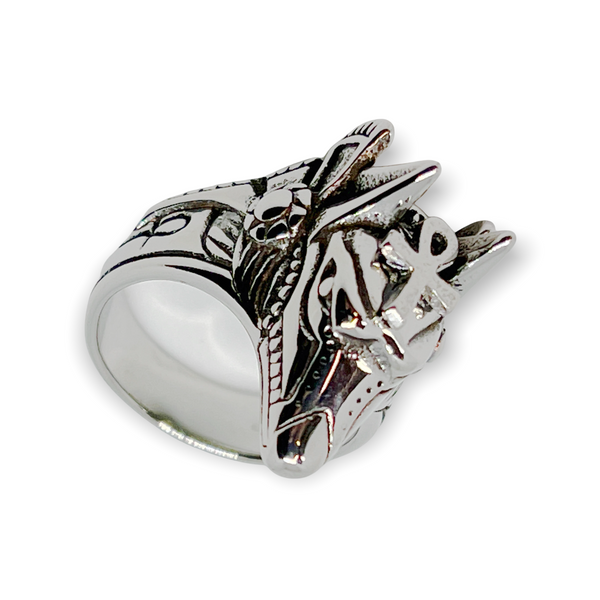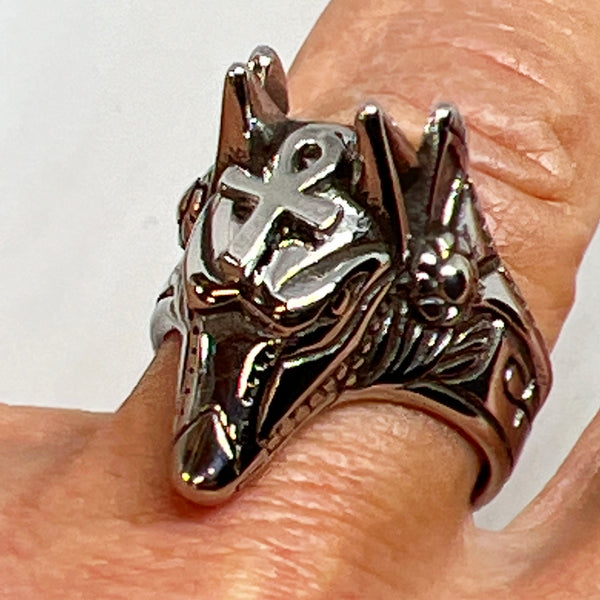 316 stainless steel Anubis ring with Ankh cross ring. Face of ring measures approximately 1"L x .5"W.
Anubis, easily recognizable as an anthropomorphized jackal or dog, was the Egyptian god of the afterlife and mummification. He helped judge souls after their death and guided lost souls into the afterlife. ... Therefore, Anubis was not evil but one of the most important gods who kept evil out of Egypt.
Includes drawstring pouch and descriptive tag.