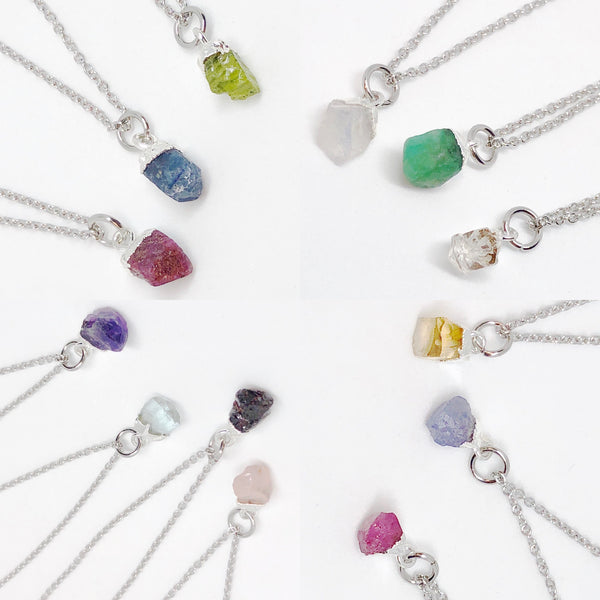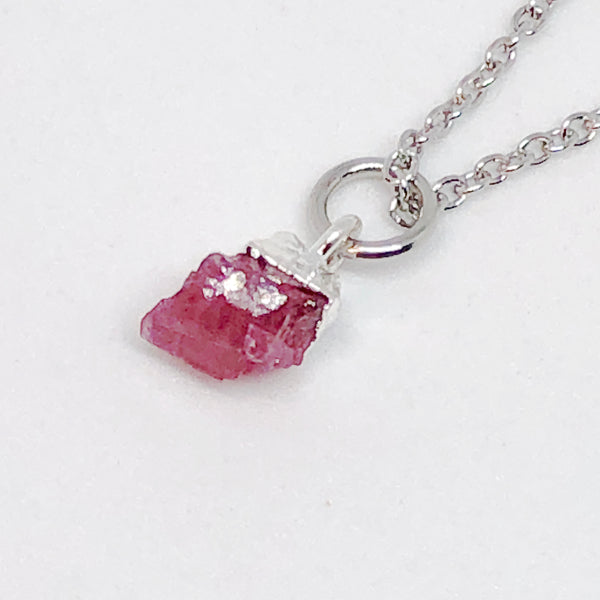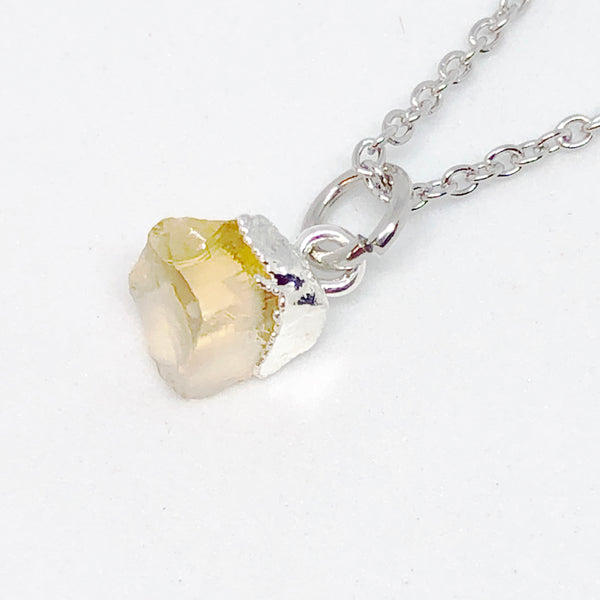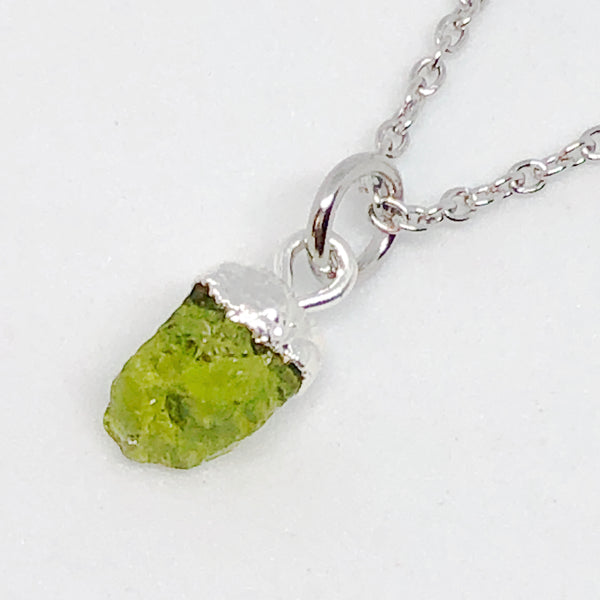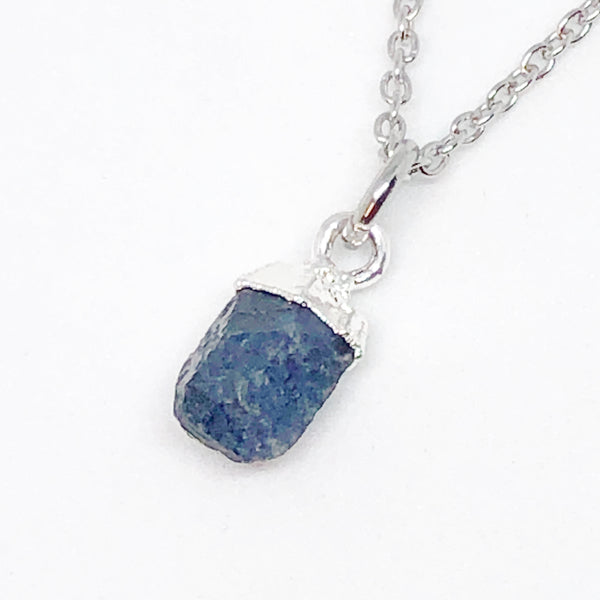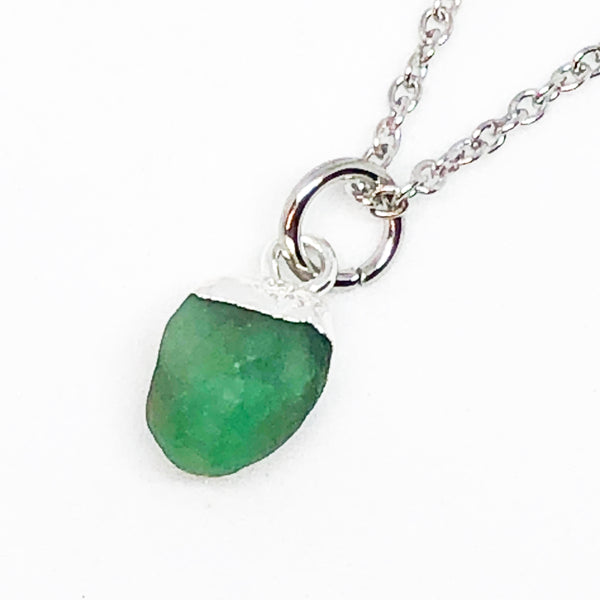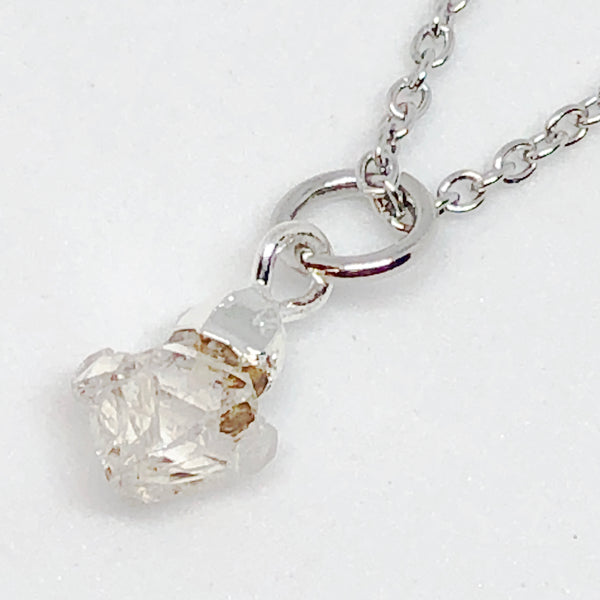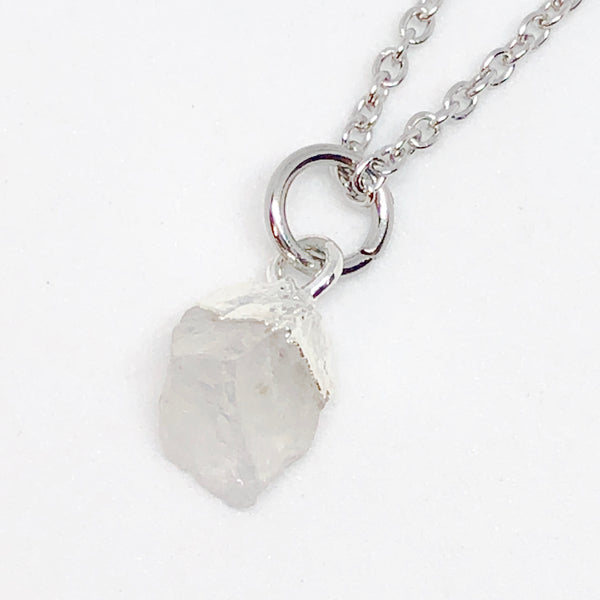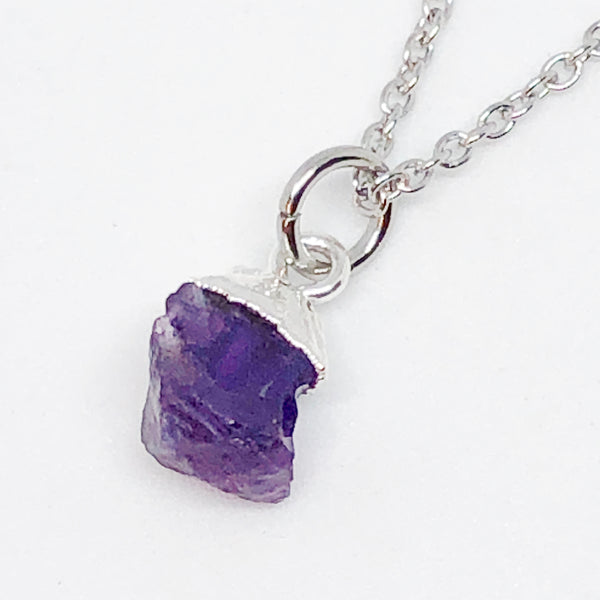 Simple natural silver tone gemstone pendant stainless steel necklace. Available in a birth stone for every month. 
Necklace is made in standard 18" length but if you require a different length we are happy to make it for you at no additional charge up to 22". Put a note in with your order using the contact us green button at the bottom right corner of our webpage.
Pendant measures approximately 3/4"L x 1/4"W  and will vary slightly as these are natural stones.

January-  Garnet or Rose Quartz 
February- Amethyst 
March- Aquamarine 
April- Herkimer Diamond
May- Emerald 
June- Moonstone 
July- Ruby 
August- Peridot 
September- Sapphire 
October- Pink Tourmaline 
November- Citrine 
December- Tanzanite