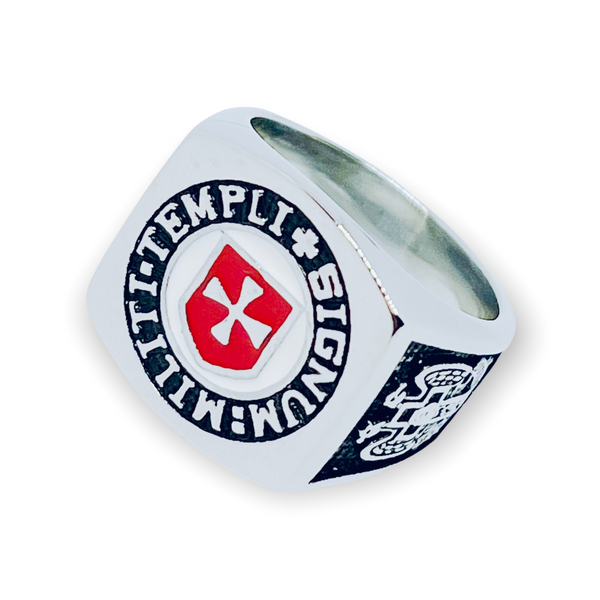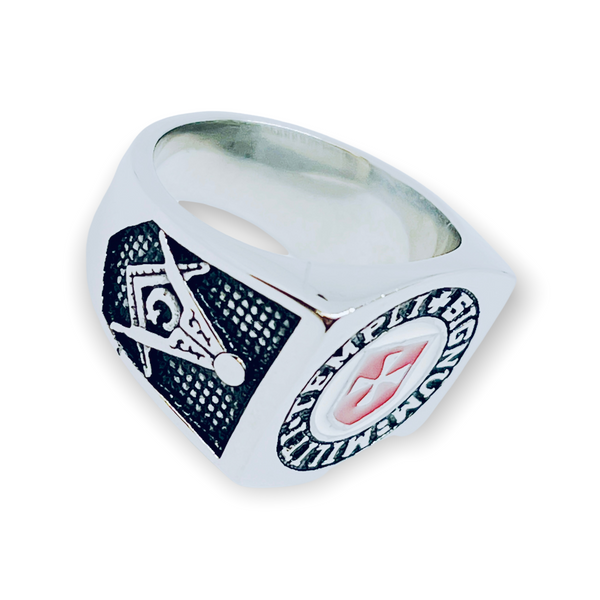 304 Solid stainless steel Seal of the Templar Knight ring. Face of ring measures approximately .75"L x .75"W. 
The Knights Templar was a large organization of devout Christians during the medieval era who carried out an important mission: to protect European travelers visiting sites in the Holy Land while also carrying out military operations.
The most common symbol of the Templars is the red cross on a white banner, the insignia of the order. The red symbolized martyrdom, since dying in combat during a Holy War was considered a great honor, and the white represented faith or purity.
includes drawstring pouch and descriptive tag.