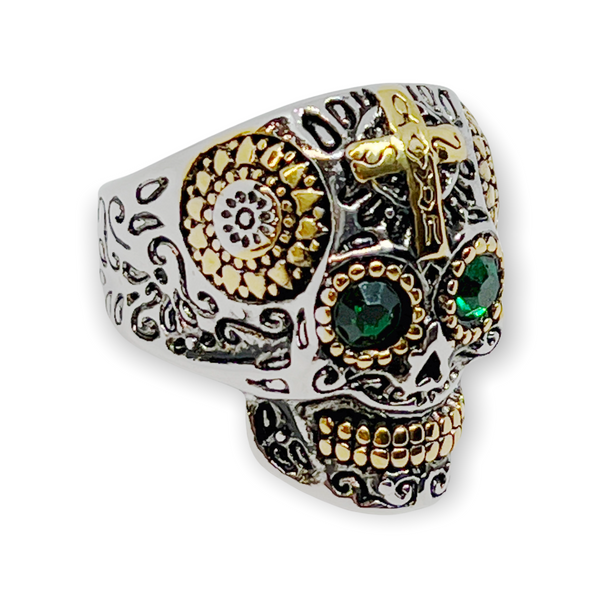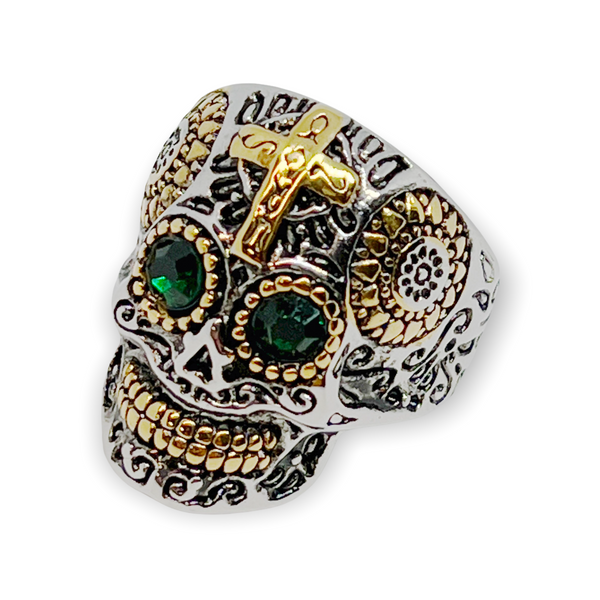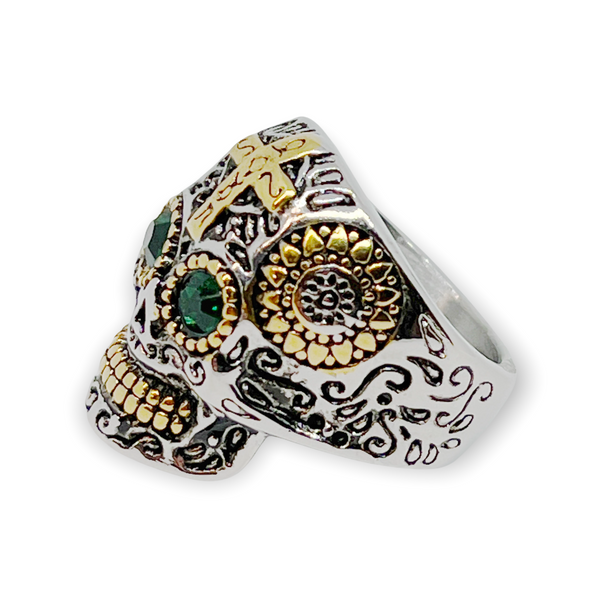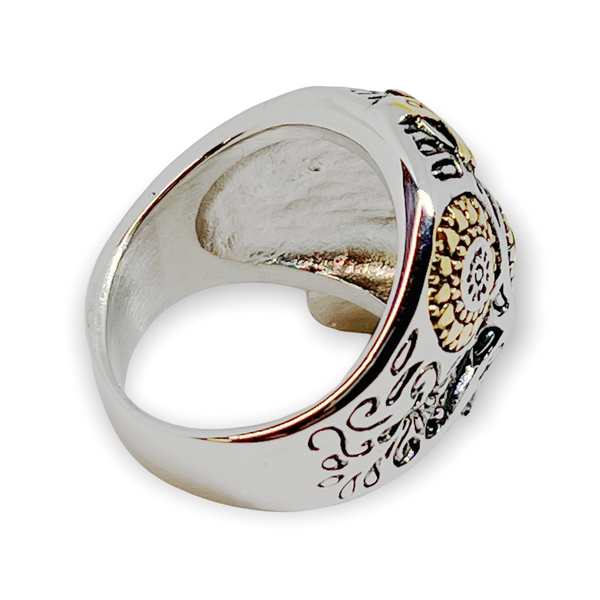 Solid 316 stainless steel Sugar Skull gold plate Ring with Emerald crystal eyes. Ring face measures approximately 1"L x .75"W.
The term "Sugar Skull" is most often applied to edible or decorative skulls made from either sugar or clay that are used in the Mexican celebration of the Day of the Dead and the Roman Catholic holiday All Souls' Day. Each sugar skull represents a departed loved one.
Includes drawstring pouch and descriptive tag.