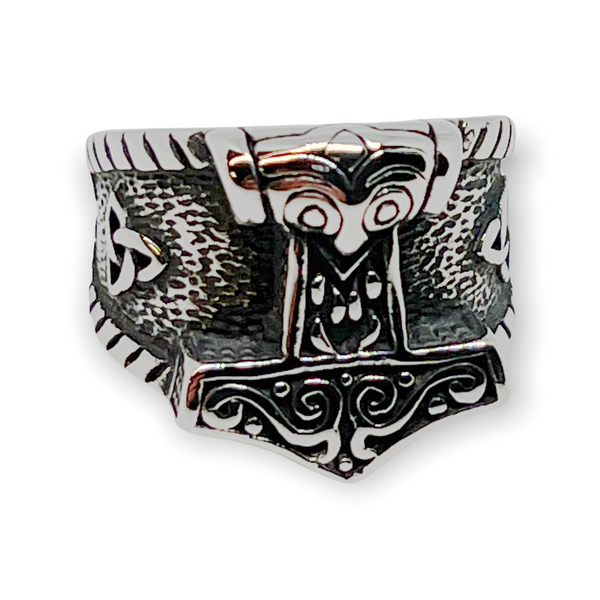 316 stainless steel Thor's Hammer ring. Face of ring measures approximately 1"L x .75"W.
In Norse mythology, Thor is the god of thunder and his hammer (called Mjölnir) has the power of lightning. This ring is also decorated with the Trinity Celtic Knot symbolizing Father, Son, Holy Spirit.

Includes drawstring pouch and descriptive tag.