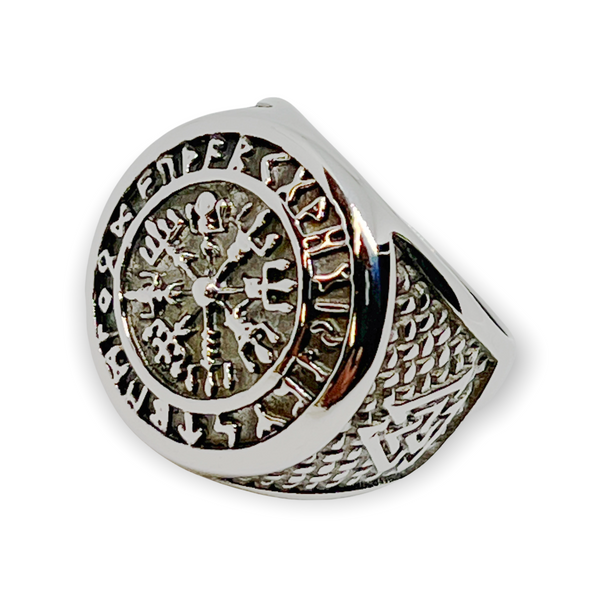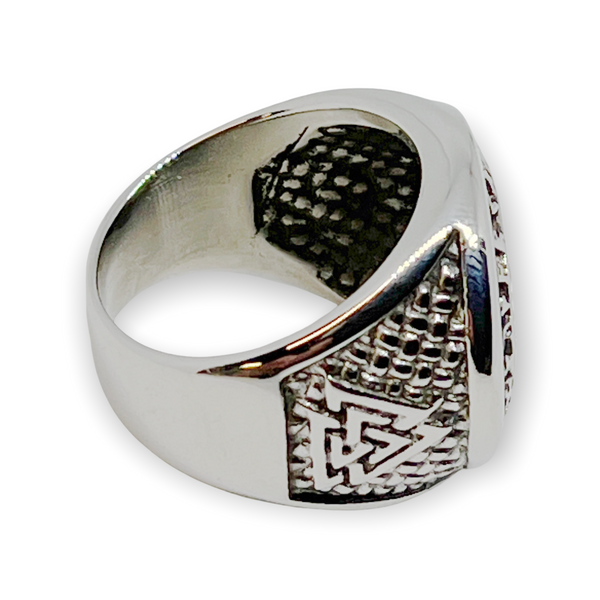 316 stainless steel Vegvisir ring. Face of ring measures approximately .75" diameter.
The sides of the ring are decorated with the Valknut symbolizing the union of slain warriors in Viking Mythology.
The Vegvisir, also known as the runic compass or the Viking compass/Nordic compass made of eight Viking rune staves, is a symbol of protection and guidance believed to be used as a compass by Vikings. The word vegvisir means 'wayfinder' and 'sign post' in Icelandic language.
Includes drawstring pouch and descriptive tag.